In an effort to protect our clients, all appointments will be held virtually via Zoom or over a phone call.
We appreciate your understanding as we work to keep each other safe.
Medicare
Made Easy
Let's schedule a time to get you started on your Medicare journey.
Medicare & Social Security
90 Days From Retirement
The best time to start your Medicare & Social Security planning is 90 days before you expect to retire.
This will give you a stress-free enrollment and peace of mind when you think of life after retirement.
Let's get started.
Give us a call: 801-523-6081

or send us an email: info@srbenco.com
Long Term Care (LTC)
Protect what you've worked so hard to build.
You've spent your whole life building for a stable retirement. Protect your family with a Long Term Care plan in the event you or your spouse end up needing a long term care arrangement. Find out what these plans offer and if LTC planning is right for you.
How It Works
Take The Weight Off Your Shoulders
You're about to enroll in Medicare. Timing, decisions around plans, and additional products weigh heavily on your mind. After working with us, you'll find an enormous weight taken off your shoulders as you feel ready for Medicare and life after retirement.
We'll get to know you and help you decide which plan and product combination will give you the most financial freedom and healthcare coverage.
If you are approaching 90 days from retirement, let's connect in person, over the phone, or through a video conference. We'll get you where you need to be so you can focus on the great things coming your way during retirement.
Give us a call: 801-523-6081

or send us an email: info@srbenco.com
Services
The Path To a Healthy Retirement
Medicare
Your health is your most valuable asset. Medicare protects you against healthcare costs once you retire, and there's a lot that comes with it. No need to worry, we'll help you through it.
Social Security
Choosing the right time to take Social Security benefits has an impact on your financial health for the rest of your life. Let's figure out when is best for you.
Long Term Care
Protect your wealth against the possibility of a long term care scenario. Keep your money accessible while still protecting against a massive financial burden
Don't take our word for it
My husband and I could not have been more pleased with our experience at Senior Benefits Insurance Services. Embarking on the Medicare experience can be daunting, to say the least, but Matt (and the entire team) were beyond wonderful. I often asked questions about the same things over and over, just to make sure I understood. Matt was kind, patient and willing to backtrack through any questions and concerns, making sure we both understood completely our options, had the knowledge needed to make the most beneficial decisions for us, and felt comfortable with those choices. Since setting up our plans, we have contacted Matt a couple of times with questions and he has always responded in a friendly, punctual and informative manner. In a nutshell, he's been GREAT! The anticipation of turning 65 and all that it entailed was terrifying... but the actual experience was awesome! Merriloy P.
We are coming to the end of four free years of continued health insurance coverage provided by my employer upon my retirement. There are so many programs out there to choose from it was impossible to know which was the best for us. Thanks to Matt and Stephanie, who we've never even met, we feel we were guided to make an informed decision that will meet our needs, now that it is up to us to pay our own premiums (ouch!). Our trust is solely in their hands, and we feel, after our myriad of questions and their patient explanations, sometimes over and over, that the plan we chose will serve us well. They both were knowledgeable, understanding, friendly and helpful; a very pleasant experience. Nathlie C.
Brent Katter was is very knowledgeable about Medicare and supplemental plans. Medicare and health insurance in general was very confusing to me, but he was able to explain things in detail and help me understand and choose a supplemental plan that best fit my needs and budget. Nancy U.
Senior Benefits and Matt Gibson were extremely professional as they helped us transition to Medicare benefits. The staff and Matt couldn't have been more courteous and helpful as they guided us through this process. Matt was very organized and knowledgeable while helping us, and he made the experience very easy and painless. We were very happy with the service. Kris F.
Matt and his team are consummate professionals. They walked me through all the details and options for my supplemental medicare and followed up each step of the way to make sure I did everything on time. Highly recommended! John W.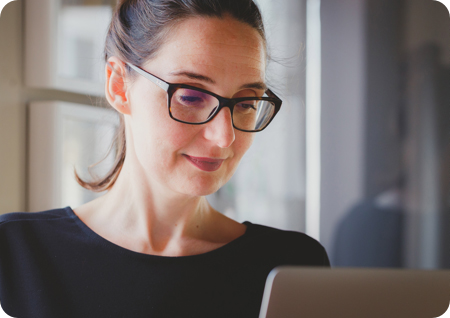 Want more information?
Let's find some time to talk about your upcoming Medicare benefits.